TOP RATED OFFICIAL OLAPLEX SALON
What is olaplex?
Olaplex is here! We are proud to be one of the top salons in Melbourne to offer our clients this revolutionary treatment product which has taken the world by storm. OLAPLEX is redefining the way hair is coloured.
Used by many top celebrity hair stylists worldwide, colouring hair may truly never be the same again. OLAPLEX allows us to take your hair colour to another level.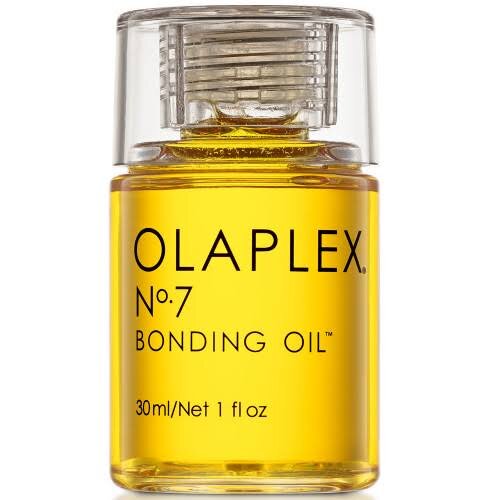 Olaplex No. 7 | Bonding Oil™ Leave-In
Repair hair as you style, with Olaplex No. 7 Bonding Oil. This highly concentrated styling oil repairs damage, strengthens and protects, and adds shine and a silky yet lightweight finish, all while providing heat protection up to 230°C.
Olaplex No. 1 | Bond Multiplier
This concentrated first salon step rebuilds broken disulphide bonds and begins the process of preventing damage and repairing hair.
Olaplex No. 2 | Bond Perfector
Our second salon step continues to rebuild and restore any remaining broken bonds ensuring the strongest, shiniest, and healthiest hair possible.
Olaplex No. 3 | Hair Perfector
This take home step provides our clients continuous protection from ongoing damage at home.
WARNING: Olaplex Treatments Should Only Be Used by an Official Olaplex Salon & Trained Stylist
Olaplex No. 4 | Bond Maintenance™ Shampoo
Repair bonds while gently cleansing all types of hair. Impart moisture, strength, and manageability with every wash.
$50
Olaplex No. 5 | Bond Maintenance™ Conditioner
Restores, repairs, and hydrates without adding excess weight. Eliminates damaged frizz for strong, healthy, shiny hair.
$50
Introducing OLAPLEX NO.6
Olaplex No. 6 | Bond Smoother™ Leave-In
A leave-in reparative styling creme that eliminates frizz, hydrates and protects hair all while speeding up your blow drying time.
$50
How it works
THE ORIGINAL BOND BUILDER
The Olaplex simple three-step process includes a patented active ingredient that works on a molecular level to seek out broken bonds in the hair that are caused by chemical, thermal, and mechanical damage. You can use Olaplex to restore compromised hair, or add it to another service to provide the ultimate breakage insurance.